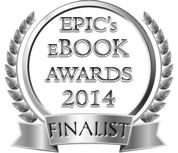 I was a 2014 EPIC EBOOK AWARDS *Finalist* for my Suspense/Thriller DINOSAUR LAKE! (My THE LAST VAMPIRE-Revised Author's Edition was also a 2012 EPIC EBOOK AWARDS *Finalist*) AND now 12 of my old/new novels are Audible Audio Books here:http://tinyurl.com/oz7c4or . All my Amazon books here:http://tinyurl.com/o2g4jul .
My Great Audio Book Adventure
By Kathryn Meyer Griffith Updated July 13, 2014
I've been writing for over forty years and published for thirty of them and have never had one of my twenty novels, two novellas or twelve short stories put into audio. Always wanted to, but was never given the chance or had even thought much about it until early in 2013. Too busy writing my novels and living my busy life. You know how it is. And until recently I'd believed only a publisher could afford/decide to turn an author's novels into audio books. Then I discovered ACX (a website company that connects audio rights holders with narrator/producers so together they can create audio books; bypassing publishers completely) and all that changed. I write horror, romantic horror, suspense, romantic time-travel and murder mysteries and have always been told my stories would make good movies. I use a lot of dialogue; a lot of suspense, emotion and crisp language. And horror has always been a good genre to convert into film and audio…case in point, Stephen King. But, as I said, I hadn't thought too much about them because, well, I was never offered either. And I was busy…writing. Trying to get published. Stay published. A big enough chore in itself as all writers know.
Anyway, in January 2013 I'd just spent the last three years rewriting and rereleasing all my fifteen older (and two were new) novels going back to 1984 through my publishers Damnation Books/Eternal Press. The publisher, when she'd contracted my fourteenth and fifteenth novels, had asked me if I'd like to revise and republish my other older works. She'd seen them on the Internet – my old Leisure and Zebra paperbacks and a few others, most out of print – and had thought it'd be great to bring them all out again. I was thrilled and said yes. My earlier novels needed rewrites and new covers and most of them had never been in eBooks, which we would also put them into. So with their help I rewrote and brought them out again between 2010 and 2012. Dawne Dominique did my amazingly stunning new covers. I'm really happy, proud, with how they turned out.
After that, deciding to try something new, I self-published my sixteenth (Dinosaur Lake, a sf/horror), seventeenth (Human No Longer, a vampire story), eighteenth (Scraps of Paper, a murder mystery) novels, and nineteen Dinosaur Lake II: Dinosaurs Arising. An experiment that has turned into a life-changing event. Dinosaur Lake, so far, as its sequel, is selling extremely well and has gathered 124 good reviews on Amazon Kindle.
Then, as I was trying to decide what to do next – write a new book or take a rest – a writer friend of mine sent me an email. "Have you heard of a website called ACX?" she asked. "They'll put your books out in audio. Take a look." Hmmm. I took a look and the website, the whole concept, really excited me. You offer up your book/books/stories (if you own the audio rights) and ACX will connect you to a narrator/producer who'll work with you to produce a first-rate audio book of your novel. But in the end, the choice is up to you. It looked easy enough. Offer on the website a four to five minute audition script, a section of your book you believe is a good sample of the book's heart, and other details of your novel and wait until a narrator/producer makes an offer to produce it. I thought, "Well, I own total rights to my three self-published books and all the audio rights to my fifteen books with Eternal Press and Damnation Books, so I can do that."

So I offered up twenty of my novels (two novellas and a short story collection) on ACX since January 2013…and was shocked and pleasantly pleased when all were accepted by narrator/producers! And the quality of the narrators and their voices, their professionalism, has been incredible. It was so neat hearing my words come to life after so many years with only the written version. I accepted each one, though I was a little overwhelmed at knowing I'd be juggling so many audio books at once; so I spaced out the final deadlines to fall between the end of March through the end of October 2014. Together, my producers and I set a 15 minute section deadline and the completed book deadlines. Emailed back and forth getting to know each other. My first novel written, over forty years ago now, and my only historical romance, a so-called bodice-ripper (I know, I know… a horror author writing an historical romance…but I was young and hadn't found my genre, my voice, yet…that came with my second novel in 1984) was even narrated by a woman using an English accent. I'd almost forgotten the book was 15th century England so the narrator would have one. So I smiled when I first heard her audition. My words, my characters, came alive. As I listened, I couldn't believe, at times, some of the things I'd written. The years had faded the memories and the words. But always, I knew they were mine.
The other narrators/producers have been excellent, as well. Three men and the rest women. Some of them are actors/actresses or voice over specialists; one is a music producer now expanding into audio books. One woman produced audio books for the blind for many years before she came to ACX. All of them have their own in-home studios and know what they're doing; most have many years of experience. Each has been interesting in their own way to work with, though I've had to be patient with some of them on deadlines. They're interesting, talented people. I've had so much enjoyment listening to their renditions and helping them edit the final product. I'm so please with what they've produced.
My first audio book, my 2007 ancient-Egyptian paranormal time-travel Egyptian Heart, went up for sale from ACX (which is Amazon.com, iTunes and Audible.com) on April 18 – and now 15 more are up for sale. I have just 4 left in different stages of production. Hopefully all 20 will be for sale on Audible.com by October 2014. I still have some listening to do, but it's been fun, so I don't mind. I've learned a lot since I started this venture...like deadlines are just numbers and that various personal, weather or equipment problems sometimes means they can't always be met. I've learned to be patient. If it takes 2 years total to get every last one of my books into audio books, so be it. I'll work on them with the narrators at their pace and keep writing my new books in between. I'm just thrilled that my novels will be out there for people to listen to. Well, that's the story of my audio book adventure…so far. Stay tuned for further updates.
*All Kathryn Meyer Griffith's books
can be found here:
http://www.amazon.com/s/ref=nb_sb_noss_1?url=search-alias%3Dstripbooks&field-keywords=Kathryn%20Meyer%20Griffith
*All her Audible.com audio books here:
http://www.audible.com/search/ref=a_mn_at_ano_tseft__galileo?advsearchKeywords=Kathryn+Meyer+Griffith&x=17&y=16
************************************************************************
Human No Longer Backstory
By Kathryn Meyer Griffith
Amazon Kindle address:http://www.amazon.com/Human-No-Longer-ebook/dp/B00AU50VD6/ref=sr_1_9?s=books&ie=UTF8&qid=1356736168&sr=1-9&keywords=Kathryn+Meyer+Griffith
Human No Longer. It's my 17th published book – yeah! – and my fourth vampire novel. First, let me tell you where I got the idea for it. About five years ago, I was still trying to please the agent (who I no longer have) who'd sold four of my earlier paperback novels to Zebra in the 1990's and, because she didn't seem to like any of my new potential concepts, I asked her what she would like to see. Out of nowhere, she said, "You know your 1991 Zebra vampire novel, Vampire Blood? I liked that one a lot. The characters. Well, how about writing me a sort of sequel with basically the same cast, but with this premise: A woman, a mother, after being turned into a bloodthirsty vampire, must learn to adapt to the human world and still be a good mother. You know, how would she deal with everything when she had children she loved; didn't want to hurt or leave them…but still had the need to feed on blood? Still had all the urges and desires of a vampire?
Yikes. I hated the idea but, to please her, I went ahead and begrudgingly wrote the book. I tentatively called it The Vampire's Children or The Vampire Mother or something like that. I finished it. Not too happy with it. I had never liked writing what other people wanted me to write. Stubborn, I guess.
My agent, in the meantime, had begun her own online erotic (which I don't much care to write) publishing company and when I'd gotten done with the novel she was too busy to even read the finished book. She handed it off to an apprentice intern. An intern? What? Who didn't like it at all. Duh. So, disgusted, I tucked the file away on my computer and, fed up with the whole agent thing, returned to writing what I wanted to write. An end of days novel called A Time of Demons and a new vampire novel where the evil vampire wasn't a mother. In 2010 I went with a new publisher, Kim Richards at Damnation Books/Eternal Press, and she contracted not only those two books but asked me if I'd like to rewrite, update and rerelease all 7 of my older out-of-print Leisure and Zebra paperbacks going back to 1984. Heck yes, I said! So for the next 2 years I was busy doing that. Some of those books were over twenty-five years old and very outdated. Their rewriting, editing and rereleasing took a lot of work and time.
Then, in late 2012, I decided to take a very old book of mine (Predator) which was contracted to Zebra Paperbacks in 1993 but, in the end, never actually released, and just for the heck of it, as my 16th novel, self-publish it to Amazon Kindle Direct. Just in ebook form. A kind of grand experiment. The first time I've ever tried self-publishing. See how it'd sell. Dinosaur Lake. A story about a hungry mutant dinosaur loose in the waters of Crater Lake that goes on a rampage. Hey, I wrote Dinosaur Lake before Jurassic Park, the book, ever came out! Really. I had my cover artist, Dawne Dominique make a cover for it…and it was stunning with a dinosaur roaring on the front. And I did everything else myself. Editing. Proofing. Formatting. With forty years and endless publishers behind me I felt I was capable. And it'd been selling so well I decided to self-publish another one…and I remembered the mother/vampire book. Hmmm. So I revamped (ha, ha, inside joke), polished, and self-published it, as well. I retitled it Human No Longer. Got my fabulous cover artist, Dawne Dominique, to make me a lovely haunting cover with a troubled-looking woman standing outside a spooky house, with two children behind her in its shadows, on the front and voila! All in all, I don't think the book turned out half bad. In fact, with the changes I made I think it's not bad at all. Now I just hope my readers will like it. So that's the story of Human No Longer. My 17th published novel. And I hope people will have the chance to read it this time around and like it.***
***********
The Story of Scraps of Paper-Revised Author's Edition
A murder mystery by
Kathryn Meyer Griffith
I've been writing for over forty-one years and have gone through a lot of frustrating or downright infuriating situations with publishers and editors. Since 1981 I've had eight of them. I've suffered 4% royalties, dreadful covers, bad editing and shoddy proof-reading, confusing statements, late royalty payments (or nonexistent ones) and other near-criminal acts committed against me by publishers and editors I'd so naively put my trust into over the years. Now days I like to look back at those occasions, write about them; smile or even laugh over them, though they weren't so funny when they were happening. This is one of those smiling times…because the conception, writing, publishing and, finally, self-publishing of my murder mystery Scraps of Paper has had such a long vexing journey but has finally ended, for me, happily.
On January 15, 2013 I self-published it as an eBook, for the first time, on Amazon Kindle Direct, after waiting ten long years as it languished beneath a terribly unfair hardback contract with Avalon Books that had a sell-off limit of 3,500 hardcopies. Ten years where they claimed it barely sold (no joke…their asking price was ridiculously high at $26.00) and that it didn't sell one copy in the last two years of its contract–though the book was on sale everywhere on the Internet. I never received one royalty statement and had to beg in yearly emails to be told how many copies had sold that year. Of course, since the totals never got near the 3,500, , they said, I would get no royalty statements. And I never did. Not one. Ever. Last month my book was finally mine again and I was free of that atrocious contract and now, after a revision and commissioning a new stunning cover from my cover artist Dawne Dominique, I've released it into the world without the publisher's shackles to imprison it. Fly little bird, fly!
Originally I wrote it be the first of a series set in this quaint, quirky little town I tongue-in-cheek called Spookie. I mean, most of my books before were horror novels and I was basically considered a horror writer, so the town's name was the tip-of-the-hat to my horror roots. It'd be my first venture into that genre, which I'd always loved. Sherlock Holmes. Murder She Wrote. Detective Frost. Miss Marple. I wrote it and then, quickly after, a second in the series All Things Slip Away for Avalon Books. I got a modest advance up front for each one.
It was 2002. I'd come out of a lengthy publishing dry spell. My seventh paperback novel, Zebra's The Calling, a ghost story with an ancient Egyptian theme, had come out in 1994. Then they dumped a lot of us mid-list horror writers, me included, saying horror was dying; and for eight years I couldn't sell another book. Well, living my life got in the way during some of that time. I'd lost my long-time good-paying graphic artist job in 1994 and had to find another one. The pay was a lot less. No good for my budget or my standard of living, which really fell. I went from one of five bad jobs to another over the next six years…each worse and lower paying than the one before. Each more demanding. I needed to make money. No longer could I live with pie-in-the-sky literary dreams. I had to face reality. So I stopped writing for a while.
When I finally came up for breath and my head was back on straight again I decided to write something different…a mystery. I'd always loved mysteries. I began writing Scraps of Paper. About a woman, an artist named Jenny, whose husband has been missing for two years, and who's just learned he's been dead all that time–a victim of a gone-wrong mugging. She begins a new life and moves to a small town full of fog, quirky townspeople and mysteries. And right away she's drawn into one of her own when she buys, renovates, a fixer-upper house and uncovers hidden in it scraps of paper written by two young children who once lived there with their mother, and who supposedly drove away thirty years before and were never seen again. The town thought they simply went somewhere else; began a new life. But Jenny suspects they never left the house; suspects they'd been murdered. Then she finds three graves in the back.
Of course, with her history of a missing husband she develops the overpowering urge to find out what happened to them. The scraps of paper she continues to find makes the bond, the desire, stronger. She forms a friendship with an ex-homicide cop, Frank, and together they try to solve the mystery. Only thing is there's someone still living in the town that just as desperately doesn't want them to. Someone who'd kill to keep the murderer's identity secret.
When done I was proud of it. Thought it was good. I sent it to Avalon Books in New York. They loved it and bought it. I signed the contract, though I didn't like some of the things in it. But I was desperate. I hadn't had a book published in so long and, as my mom always said, beggars can't be choosers. I sold them the second in the series, hoping it'd help sell the first. They got great reviews. But I came to regret signing both those contracts more as every year went by because I never received one penny more for either book for the next ten years. I know, it sounds impossible. But it happened to me. I'm sure it happened to a lot of their authors. Probably one of the reasons Avalon Books sold themselves lock-stock-and-barrel to Amazon Publishing in June of 2012 and, without their authors' knowledge or permission, including mine, sold away their authors' contracts from under them as well. I guess you live and learn. I was just lucky Scraps of Paper's contract had run out. I took the book back.
But, all that is in the past, and my revised Scraps of Paper-Revised Author's Edition is now available, on sale for $3.99 (much better than $26.00), at Amazon Kindle here: http://www.amazon.com/dp/B00B1W4A2K
**********************
Dinosaur Lake
Backstory Essay
By Kathryn Meyer Griffith
Available at Amazon Kindle:
Of all my 16 novels Dinosaur Lake has the strangest story attached to its creation, death and rebirth…20 years later…of any of them.
Not so much because, as a few of my books, it took so long to write or publish, but because in 1993 it was contracted, edited and the final galleys had been proofed by me for a 5th paperback book release from Zebra (Kensington Publishing) after 3 earlier novels with Leisure Books. I even had a stack of the full-color, printed and embossed covers; it was only weeks before it was to go to the bookshelves (in those days the brick & mortar stores were still king, no Internet or ebooks). I strongly believed it'd be my breakout book. You know, the book that'd make my career and launch me into the stratosphere with Stephen King and Anne Rice? How wrong I'd be. But, hey, I thought who wouldn't love a tale of a cunning but malevolent rampaging prehistoric dinosaur living in Crater Lake, Oregon, and the Park Ranger who, along with a ragtag gang of heroes who'd try to stop it? I mean, I'd always loved anything about dinosaurs…dinosaur books, playing with those little plastic figurines and watching old stop-action dinosaur movies of the 1950's and 60's…who hadn't?
Apparently someone. My new editor at Zebra.
By 1994, after four novels with them, I'd lost my sweet editor there and a new one took her place...and over the next year he didn't like anything I wrote for him and later that year Zebra unceremoniously dropped me and my book (Predator…which never came out but still lingers to this very day like some weird ghost book in every computer on the global Internet) only six weeks away from going to the bookstore shelves. When we were editing the book and deciding on the title and the cover, I'd begged the new editor not to call it Predator (his choice as they hadn't liked my American Loch Ness Monster title), bad title since there was a popular movie out of that name and the movie, with Arnold Schwarzenegger, was nothing about a dinosaur, and the cover was awful, an empty boat on a lake…what!!! Having that book–my first ever–dumped like that was a crushing experience, let me tell you. I had a stack of finished, printed covers and my final edits were done! But nothing my agent or I could say or do would change their minds. They said they were cutting their horror lines and setting adrift a lot of their mid-list horror authors because horror (in 1994) was on the decline. The new editor-that-didn't-like-my-writing explained: "And no one wants to read a book about a dinosaur." Yeah, sure.
And six months later Jurassic Park the book came out! We all know how that story ended, don't we? People loved the book, the movies; they loved dinosaurs.
I'll never know the real reason they cut the book but that male editor never bought another book from me…which was another weird thing because when I'd met him in New York (I went for a Horror Convention) in the summer of 1993 he'd taken my husband and I out to lunch and gushed over me and said how much he'd loved my last release WITCHES. Hmmm.
Anyway, I got to keep my advance but the book was officially dead. It never came out. I grieved.
I was so disgusted I stashed it in a drawer somewhere and tried to forget it.
Until now. After I'd finished revising and rereleasing all my new/old 15 books (and besides paperbacks they're in ebooks for the first time ever) from Eternal Press/Damnation Books in June of 2012 I remembered about my American Loch Ness Monster novel, took it out and reread it.
Whoa, like a lot of my older novels now years later I could see what was wrong with it and how to fix it. Back then I hadn't seen the head-hopping I did or the awkward phrasing, stiff or overly dramatic dialogue, repetitive words and other things I've learned since to recognize and stay away from. Of course, computers help make the editing so much easier. I think I'd done the original book on my electric typewriter.
Anyway, telling myself the dumping of that book had been a turning point in my writing life–sending me in the wrong direction for a long time apparently…I couldn't sell a book for eight long years after that–I decided to rewrite and finally release it. In fact, I was going to do something that twenty years ago would have been unheard of and frowned on…self-publish the book myself. With Kindle Direct. For the first time in forty years I was walking away from the traditional publishers and going on my own. Thank you J.A. Konrath's blog! I figured I could sell the Kindle ebook a lot cheaper and, thus, use it to introduce (as enticement) more readers to my writing and perhaps, if they liked it, they'd buy more of my other fifteen novels, novellas and various short stories.
It could work, right?
So here it is, retitled, rewritten, updated and with an amazing new cover I love by Dawne Dominque… Dinosaur Lake. I hope my readers will like it.
Written this thirtieth day of Aug, 2012 by the author Kathryn Meyer Griffith rdgriff@htc.net
***